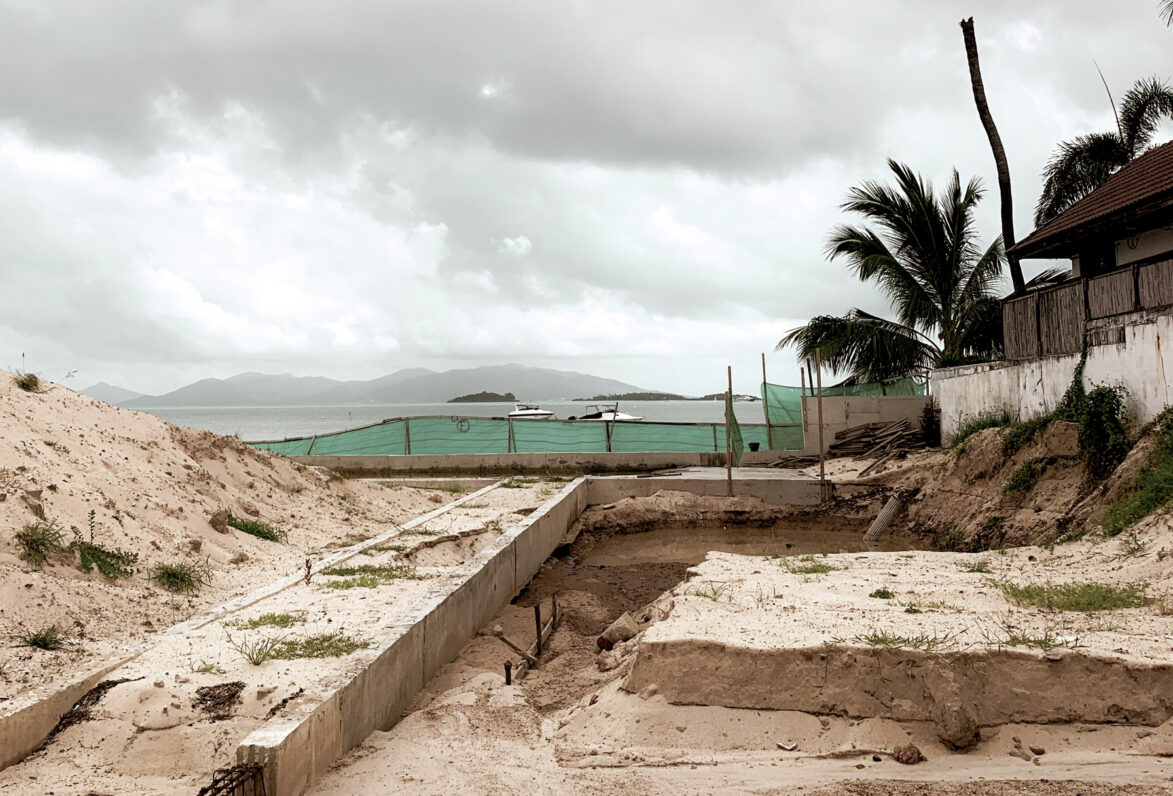 THAI ADAPTATION
I was recommended by a renowned furniture manufacture in Bali where the owner of this beach front property in Thailand was sourcing furniture for his new house.
The client wanted a tropical garden on a waterfront house in Koh Samui.
Upon receiving the construction plans I quickly realized that what the client had in mind would not work due to the structure of the buildings, the roofs for example would never allow for trees to be planted.
The decision was made to rework some of the pavilions and we took the global Art Direction on the project from Bali with new architects, interior designers, video sound and light team, sourcing etc.
We conducted a comparative study between Thailand and Bali and it appeared that Bali was the best option.
The house is right on the beach and the client wanted the project to have a strong Thai identity.
The property is made of several pavilions that needed to be to have a visual, special and functional coherence.
Inspired by traditional Thai elements we created a range of custom-made modern interior and landscape design elements.
The client had many ideas that needed to be conceptualized and turned into a coherent concept of Modern Thai Asian fusion inspiration.
Accreditation : Xavier LOUP STUDIO
Art director : Xavier LOUP STUDIO
Technical support : KoPlan Consulting
Interior & Art : Masa Gallery
Landscape Architect : Xavier LOUP STUDIO
Lighting : Matteo MESSERVY Lighting
Image & Sound : SOUTASTIC
Landscape : Faithongtae THONSAENG
Destination : PRIVATE BEACH HOUSE
Location : KOH SAMUI (THAILAND SOUTH EAST ASIA)
Year : 2019
Land Space : 1 000 m2