Form & Function
Any place must provide a quality personal experience in all circumstances, regardless of its size be it a 2,500-room hotel, a family home, a cruise ship, a roof top or a shopping mall, regardless of matter how many people will use it. This dictates two conditions: the place must incorporate a landscape and there must be consistency in all the components. The landscape style is determined by the style of the indoor space, the pre-existing outdoor conditions and how the space will be used. The entire project must follow the same direction.
Exhaustive & Detailed
Once the conceptual, technical and researching parts have been completed, the Artistic Director issues a very detailed document,
a preview of the project, looking very realistic.The narration and illustrations guide the customers inside the project, this way they can have a feeling of what the spaces will be like, look like, feel like.
Inspiring Spaces to be Enjoyed
Use of outdoor spaces does not have to be limited to warm, sunny climates. Belgium, England, Sweden, Canada and New York City are perfect examples. Today, an outdoor space in any location is totally inseparable from the attached indoor spaces. Like the special attention lavished on a child's bedroom, it has become vital to apply the same concern for success to an inspiring space in a garden or terrace.
With the same focus on continuity, outdoor spaces are venues that showcase art collections and furniture, provided they are deftly integrated so they actually "function" outdoors, beyond a purely decorative role.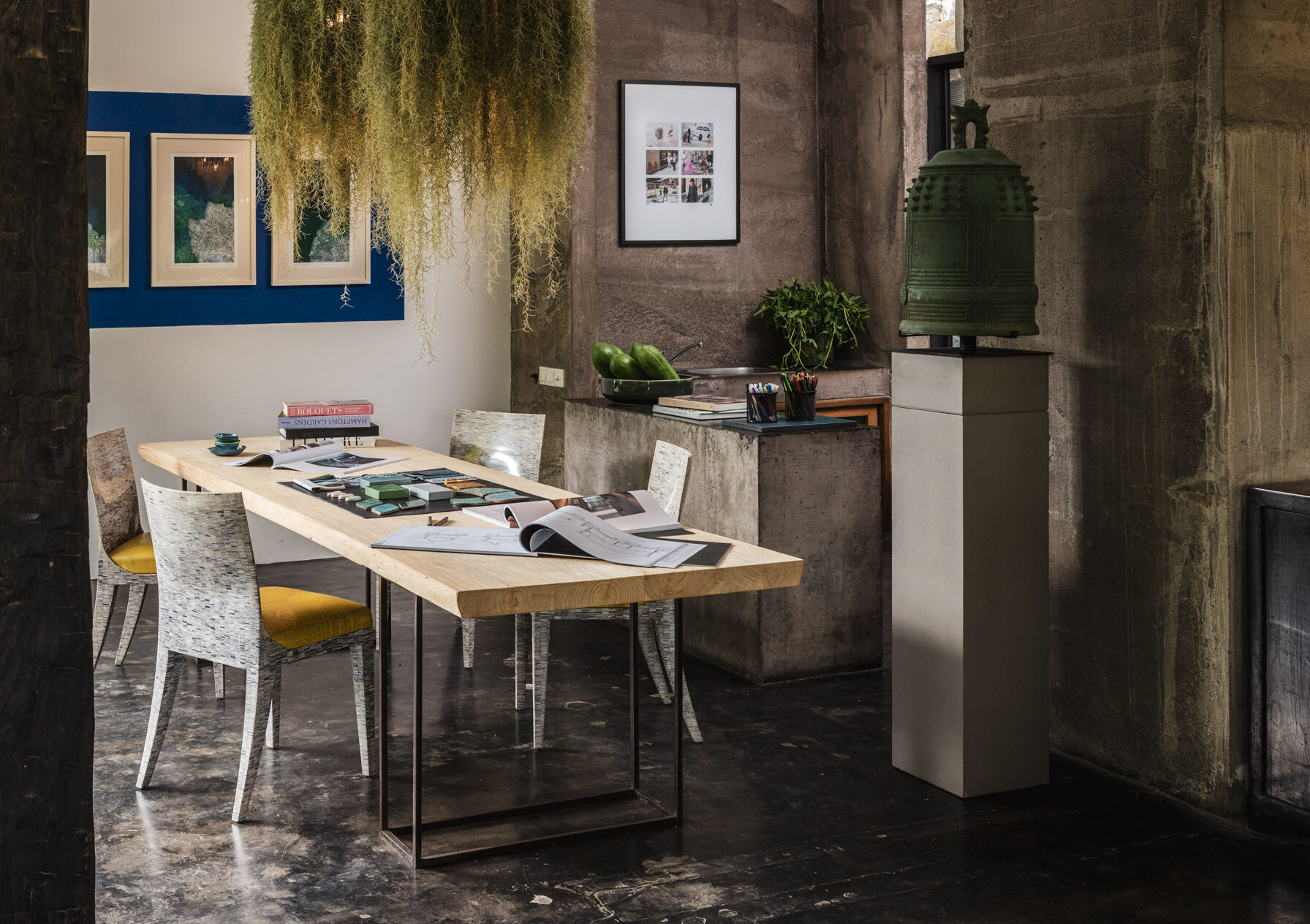 Clarity, Coherence & Consistency
The project must generate dialogue between all stakeholders to ensure that the structural and technical aspects, perspective lines, lighting effects, materials used, whether natural or new, works of art, soundscapes, music, textiles, furniture, objects, even the scents and logo, will be compatible and complement each others. The consistency even extends to the dress code for the site in the case of a hotel, restaurant or beach club. An artistic director is the only person capable of ensuring this consistency while relying on the specific skills of the other architectural
disciplines to deliver the project.
Expertise
Artistic directors rely on the expertise of architects to guide them in the feasibility of projects.
Architects provide technical and practical solutions to bring clients requests to life in the chosen artistic direction.
We need to exchange extensively on the functions, interactions, style, composition, aesthetics of all living and technical spaces.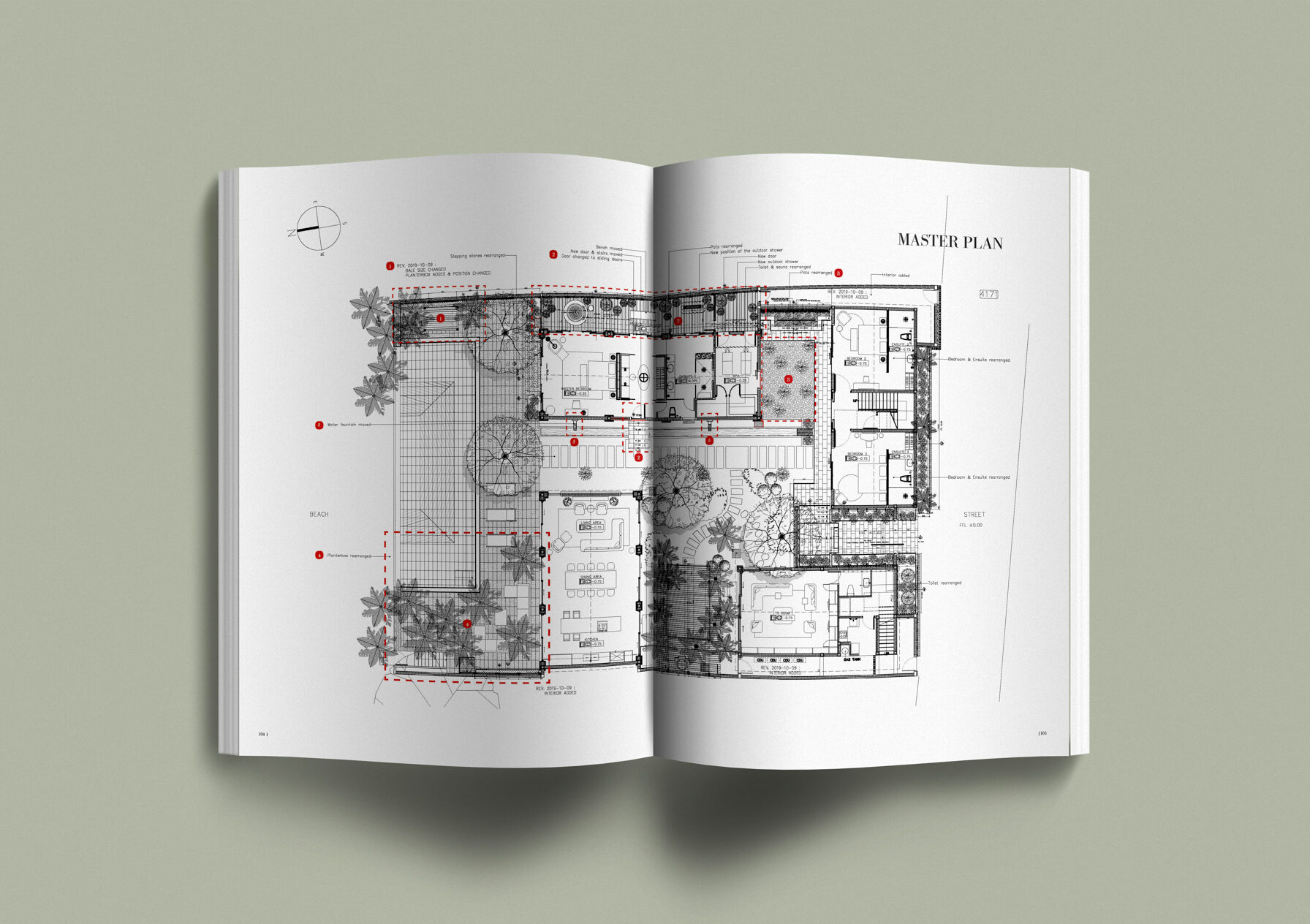 Clear Vision
Once the dimensions and functions are decided and agreed on, the study can start.
In order to choose the many different elements and components:
color panel, textures, materials, art pieces, lighting, smells, furniture, accessories, etc.
All this will give its identity to the project, a global view is needed.
Global View
Space is needed to get a good global view. A wall is perfect for that, circulation, flows, compositions become alive, and can be tried out and tested, even on a project far away or not yet out of the ground. Computer screens often don't allow the necessary step back.
Pictures, drawings, perspectives, plans are put up first and little by little the chosen living, decorative, artistic elements to go join them on the wall.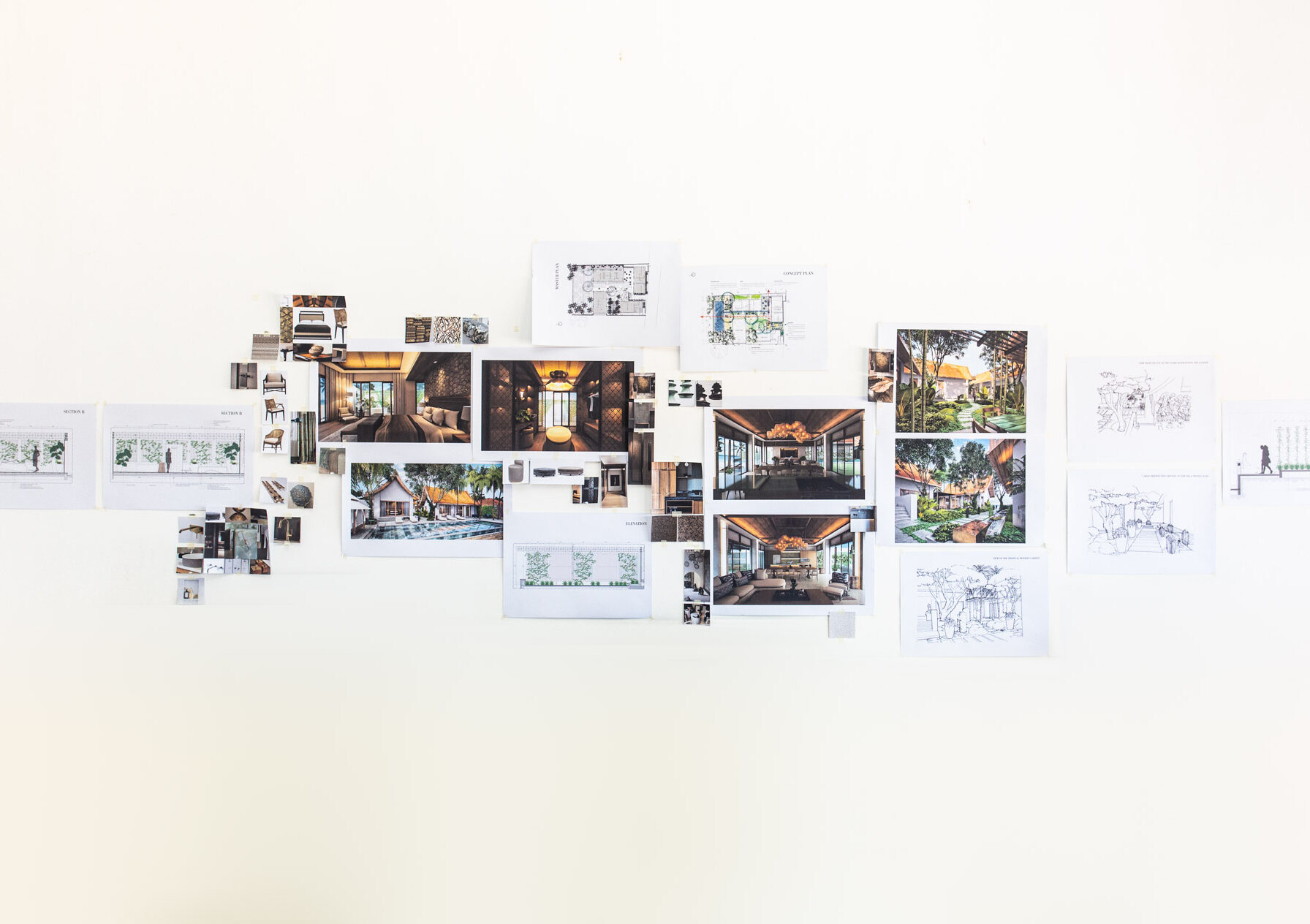 Collaborations
Suppliers are selected for their technical skills appraised through their existing productions.
Perfect knowledge and understanding of the material are necessary, as we will most likely ask them to adapt their work to our specific requests in order to follow our aesthetically guidelines, in terms of colours, smoothness, roughness, shapes and cuts needed to confer coherence to the whole project.
Implication and Direction
Overseeing sample production with the supplier is part of the mission.
Gaining knowledge about the materials and offering guidance and directions on how the final piece should look and feel like is required in order to obtain items that will find their place in the global project.
From Vision to Completion
Working with a trove of very passionate, qualified and accessible craftsmen and women who have mastered the art of working with their materials is an absolute necessity for our vision to come alive. They entertain an in-depth relationship with their craft born from training, experience, market trends and customers demand. The Artistic Director needs to understand them and create a link to truly adapt the product to the project.
Exclusively Comprehensive
Artistic Direction does not stop with building structures, circulation, plants, furniture, lights and objects. We will also design and adapt dress codes, fragrances, sounds and food for the project to ensure that the whole experience is coherent and consistent with the project.
At completion a true living and artful space emerges, made of many elements complementing each others and designed with harmony.
The balance created allows for a unique identity and for the spaces to be all enjoyed at the fullest.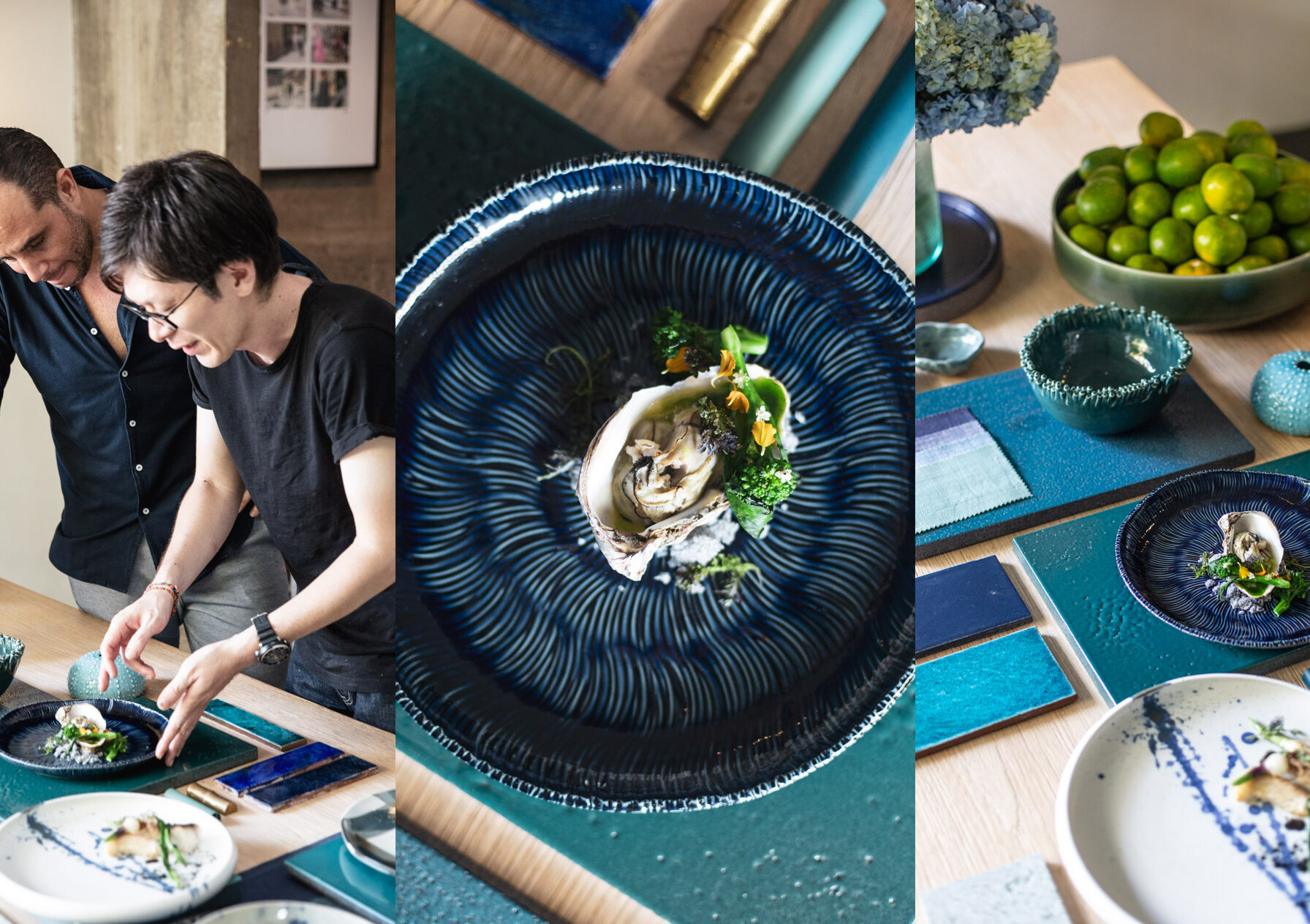 Green by Nature
The Artistic Director works with local flora specialists to evaluate and choose each plant and tree, to anticipate its evolution, to guarantee its durability. He will then create thematic, in relations to the indoors spaces.
Trees, plants, flowers will be selected to form a coherent ensemble, in term of fragrances, geometric patterns, tones and shades…
The structure is given by the position of each essence, the different patterns of the foliage, sizes, textures and colours. This will also allow for great light effects and give permanence to the outdoors, in all circumstances.
Green by Design
Using plants and trees, appeals to the senses and generate serenity, it links people with places and objects and creates a pleasing and relaxing environment. A single tree can even become the landmark of a site, an old oak, an olive tree, a traveler's palm will narrate a story and give substance. By nature, a garden lives, grows. Its behavior varies from sunrise to sunset, it lives at night too. Seasons change the outdoors, to be true living spaces they need to maintain functions and structure in all seasons.